Benchmarks: 'the tension between transparency and independence'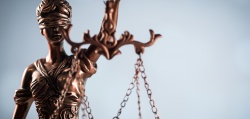 Agricultural benchmarks or quotations are currently the centre of attention. On the one hand, this is because European regulations will come into force on January 1, 2021, which oblige member states to make agricultural chains transparent by publishing price information.
On the other hand, the Netherlands Authority for Consumers and Markets (ACM) has recently established a special department that focuses on agricultural markets, in particular on price fixing within the sector.
There is a certain tension between transparency and competition. Between the importance of quotations and the fact that it is the market itself that provides the input for quotations and also oversees the process thereof. Transparency is only good if it is achieved objectively and impartially. As far as we are concerned, this requires a market manager. Someone who monitors the price discovery process and determines an independent and fair price on predetermined conditions and valuation systems.
A few years ago, DCA set up a so-called Price Reporting Agent (PRA) for this role. Such a PRA works according to strict EU regulations and thus guarantees independence, transparency and verifiability. The PRA has no interest in the market and thus avoids the impression that "the butcher inspects his own meat".
To cope with the changing legislation of transparency and market manipulation, it may be wise to also place your own quotations in a PRA like that of DCA. You then outsource all activities and thereby exclude your influence on the level of listing and thereby guarantee the independence and relevance of the listings.
Our knowledge of the agricultural sector makes us the ideal partner in this area. Just like the fact that we have been managing and introducing a large number of leading listings for more than ten years. Such as the quotations for pigs, milk, manure, cream, cheese, pork, phosphate, onions, carrots, etc.
Are you curious how we as DCA approach and guide the above? Or would you like to 'spar' with us to solve similar challenges within your company or sector? Then call 0320 269 523 or mail to contact@dca-markets.com