DCA-Markets introduces DCA spot and forward prices onions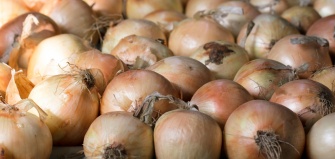 LELYSTAD - DCA Markets, part of the DCA Group, will start from November 13, 2019 with the DCA listing Spot price Onions © (DCA-SU). This is a weighted average value of yellow onions, based on the market quotes of Goes, Middenmeer and Emmeloord.
The DCA Spot price onions is set every Thursday during the season in which the underlying quotations are announced. It concerns a from-to (high-low) price.
On the basis of the calculated spot prices, the forward prices for the onions (DCA-SUF) are also calculated from 13 November on. For all remaining months in the season, a price is calculated for the delivery of those onions on the last Thursday of that month. That means that in addition to the spot price, a custody fee of 0.175 euros is applied for every week that remains until delivery in that forward month in question.
"DCA-Markets has been working for years to make markets for agricultural products transparent," said René van 't Riet of DCA-Markets. We are now doing this again by calculating a DCA-Spot price for yellow onions, which is representative of the whole of the Netherlands and therefore determines Europe.
On the basis of this spot price, the forward prices are determined which in one overview shows the market for delivery later in the season, the forward market of onions, say. Parties have a hold on this and can decide to settle themselves at this independent price. "
Are you curious how we as DCA approach and guide the above? Or would you like to 'spar' with us to solve similar challenges within your company or sector? Then call 06 46 26 58 74 or mail to R.vantRiet@DCA.nl.